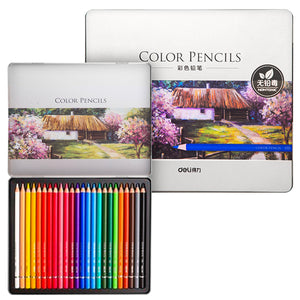 Color Pencil Set (24 PCs)
SKU:
50129
24 COLORS
Model no: 6565
Brand: DELI
ALU: 6921734961716
Color: ASST
Deli – Color Pencil Set
24 Oil Color Pencil with Metal Box
Brand: Deli
Model: No: 6565
Color: Assorted Color
Pencil Shape: Round
Number of Colors: 24 Colors
Metal Box Dimension (W x D): 22.6 x 19.8cm (8.9" x 7.8")
Features:
Non-toxic.
Easy to sharpen.
Ergonomic Holding.
Oily color pencils.
With brush included.
Metal box for durable storage.
24 color emotions with rich, bold colors.
We Also Recommend