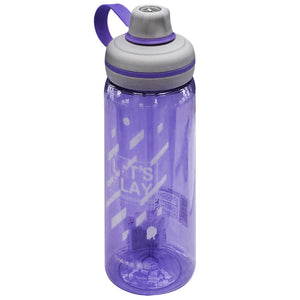 Water Bottle (900ml)
SKU:
47532
PLASTIC
Model no: 50016
Brand: CHAHUA
ALU: 6921489045945
Size: 900ML
Color: ASST
Chahua – Water Bottle
Brand: Chahua
Model: 50016
Capacity: 900ml
Color: Assorted Color
Material: PP, PC, LDPE, Solid Silicone
Features:
Comfortable carry loop.
Made of PC material, it is crystal clear and no odor.
A built-in detachable strainer separates tea-water from tea-leaf.
2 mouth design. The wide mouth is for quick hydration and the small mouth is for sipping.
We Also Recommend