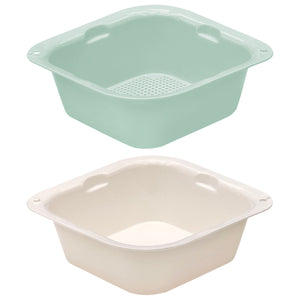 Strainer
SKU:
47169
PLASTIC SQUARE
Model no: KFS-8802
Brand: CITYLIFE
ALU: 6970962736825
Color: GREEN
Citylife – Strainer
Square Strainer with Bowl

Brand: Citylife
Model: KFS-8802
Color: Green
Shape: Square
Material: PP Plastic
Dimension (W x D x H): 29 x 29 x 10.6cm (11.4" x 11.4" x 4.2") 
Features:
Easy grip handle.
Made of PP material, it is safe and durable.
Many perforations allow water to drain quickly from food.
Convenient strainer to easily rinse, soak and drain without taking up space in your sink.
We Also Recommend