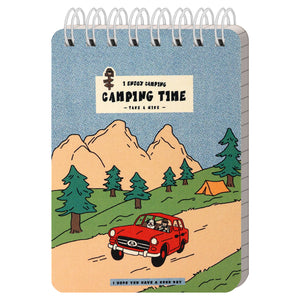 Notebook, 100 Sheets (A7)
SKU:
52853
SQUARE RULED 
Model no: L98100
Brand: DELI
ALU: 6975165337756
Size: A7
Color: ASST
Deli – Note Book
Camping Book (Square Ruled)
Brand: Deli
Model: L98100
Size: 75 x 102mm
Page Color: Beige
Cover Color: Assorted Color (Assorted Designs)
No. of Sheets: 100 Sheets (70g)
Cover Hardness: Soft Cover
Binding Method: Coil/Spiral
Features:
Portable Book.
Cartoon pattern.
Compact and portable.
Improve the efficiency of memorizing words.
We Also Recommend