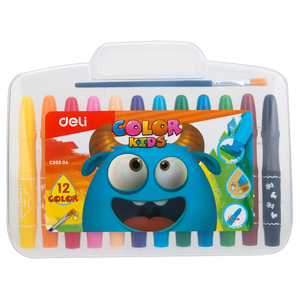 Crayon Set (12 PCs)
SKU:
45841
12 COLORS
Model no: C20504
Brand: DELI
ALU: 6935205317773
Color: ASST
Deli – Crayon Set
12 Colors
Brand: Deli
Model: C20504
Color: Assorted Color
Tube Design: Round
Number of Colors: 12 Colors
Dimension (W x D x H): 150 x 10 x 180mm
Features:
Bright Color.
Comfortable to use.
Avoid lead breaking.
Hand box for easily carrying.
Smooth drawing experience.
Round shape pen for finger match.
We Also Recommend