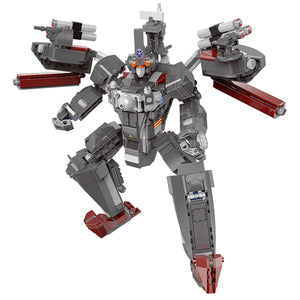 Educational Toy (601 Blocks)
SKU:
52916
PEACE GUARD 
Model no: YP118
Brand: DELI
ALU: 6941798428796
Color: GREY
Deli – Educational Toy
Peace Guard (601 Pieces)
Brand: Deli
Model: YP118
Color: Grey
No. of blocks: 601 blocks
Suitable for: over 8 years old
Material: ABS Plastic                
Features:
Fun and educational.
Parent-child interaction.
Enhance hands-on skills.
Instruction manual is included.
Convert able to ship form from action figure.
Each block is made of ABS material, which is table and safe to use.
601 building blocks to assembly to increase children's spatial imagination.
We Also Recommend