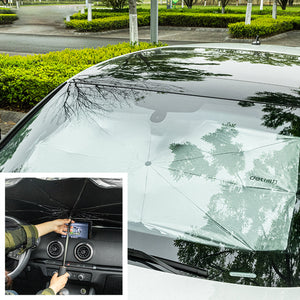 Car Sunshade (79 x 145cm)
SKU:
52815
UMBRELLA 
Model no: DL886002
Brand: DELI
ALU: 6973107485442
Size: 79X145CM
Color: BLACK/SILVER
Deli Tools – Car Sun Shade
Brand: Deli Tools
Model: DL886002
Color: Black/Silver
Size: 79 x 145cm (31.1" x 57.1")
Material (Umbrella cloth): Titanium silver – composite cloth
Material (Umbrella bone): Carbon steel
Features:
Solid rod, long service life.
Frosted handle to prevent skidding.
No need to install, stop with support.
Ten bone umbrella stand, firm support.
Umbrella telescopic, convenient storage.
Wrap umbrella bead to protect interior decoration.
Shading and heat insulation, not afraid of exposure.
Titanium silver coating + composite film, heat insulation upgrade.
We Also Recommend