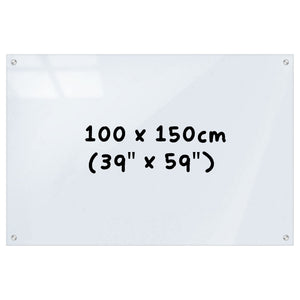 Cork Pin Board
SKU:
39713
90 X 120CM (35" X 47") 
Model no: 39086
Brand: DELI 
ALU: 6935205390868
Size: 90X120CM
Deli – Cork Pin Board
Brand: Deli
Model: No: 39086
Surface: Cork
Frame Material: Aluminum
Board Size: 90 x 120cm (35.4" x 47.2")
Features:
Suitable for office use in the school, house etc...
Strong aluminum frame with round ABS corners.
This corkboard is made from cork and fibreboard.
The corkboard could be used as a bulletin board to pin up notices and information.
Keep your workspace clutter-free by pinning up all your ideas and notes on this Deli Cork Board.
We Also Recommend