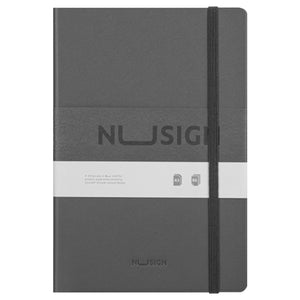 Notebook, 96 Sheets (A5)
SKU:
48246
SINGLE RULED 
Model no: NS281
Brand: DELI
ALU: 6921734962904
Size: A5
Color: DARK GREY

Deli – Notebook
Brand: Deli
Model: NS281
Color: Dark Grey
Size: A5
Number of Sheets: 96 Sheets (80g)
Number of Lines per Sheet: 23 Lines
Cover: PU Hard Cover
Features:
80g of Sheets.
Pocket storage space at the end of this book.
Bookmark Ribbon Design, easy to find quickly.
You can use as journal book, records book, business book.
Helps you take notes and write down the memo when it necessary.
We Also Recommend