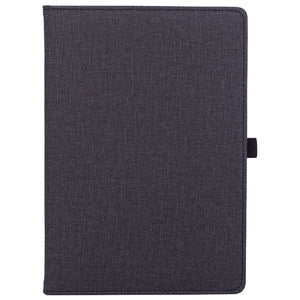 Notebook, 96 Sheets (A5)
SKU:
48244
SINGLE RULED 
Model no: 7991
Brand: DELI
ALU: 6935205370716
Size: A5
Color: BLACK

Deli – Notebook
Brand: Deli
Model: No: 7991
Color: Black
Size: A5
Number of Sheets: 96 Sheets (80g)
Number of Lines per Sheet: 22 Lines
Cover: Cloth Texture PU Soft Cover
Features: 
80g of Sheets.
Beige color of Sheets.
Wear-resistant quality.
Cloth texture, comfortable.
Bookmark Ribbon Design, easy to find quickly.
Side pen insert design, pen can be place or signature pen, easy to store.
You can use as records book, scrapbook, pocketbook and so on.
Help you take notes and write down the memo when it necessary.
We Also Recommend