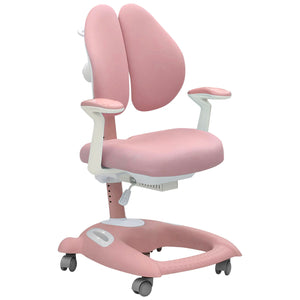 Kids Chair
SKU:
47708
FABRIC
Model no: 87101
Brand: DELI
ALU: 21880
Color: PINK

Deli – Kids Chair
Brand: Deli
Model: 87101
Color: Pink/White
Material: Fabric + Metal
Features:
Footrest & Armrest: For added support and comfort- offers the user a better sitting experience.
Ergonomics for Your Growing Child: 3D Ergonomic design used to embrace backrest, and a comfortable seat helps children sit in a healthy posture.
Height & Depth Adjusting Function: Backrest and Seat Height and Seat depth can easily be adjusted, designed for growing children of different ages, which help children be at the appropriate height and depth when seated.
Dimension:
Overall Height: 103.5cm (40.7")
Seat Width: 45cm (17.7")
Seat Depth: 42cm (16.5")
Backrest Width: 41cm (16.1")
Backrest Height: 42cm (16.5")
We Also Recommend