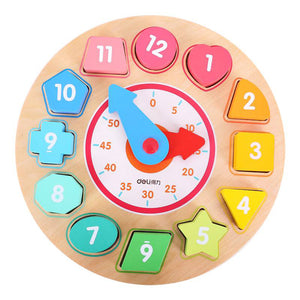 Educational Toy
SKU:
46061
AVENOR CLOCK
Model no: 74306
Brand: DELI
ALU: 6935205349729
Color: ASST
Deli – Educational Toy
Avenor Clock
Brand: Deli
Model: 74306
Color: Assorted Color
Material: Wooden
Suitable for: 2+ Year old kids
Box Dimension (W x D x H): 233 x 30 x 233mm
Features:
Educational aids.
High-quality wooden toy.
Suitable for children aged +2 older.
Helps children to remember and recognize time.
Made from a lotus wood and bright colors to catch your child's attention.
We Also Recommend