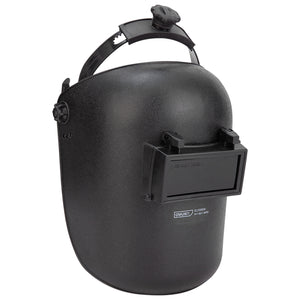 Welding Helmet
SKU:
52818
PP 
Model no: DL23950A
Brand: DELI TOOLS
ALU: 6975495593761
Color: BLACK

Deli Tools – Welding Helmet

Helmet Wedling Shield
Brand: Deli Tools
Model: DL23950A
Color: Black
Material: PP Plastic
Size (W x H): 220 x 275mm (8.7" x 10.8")
Features:
Clear Vision.
Anti-splatter.
Impact-resistant.
Made of PP which is resistant to high temperature, falling and freezing.
Extensive application, applicable to such industries as welding, cutting etc.
Headwear design for improving the efficiency, no hand-holding needed; both hands for work.
We Also Recommend