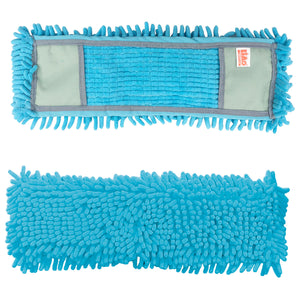 Mop Refill
SKU:
47441
MICROFIBER 
Model no: R130007
Brand: LIAO
ALU: 6959125705182
Color: ASST

Liao - Mop Head Refill
Brand: Liao
Model: R130007
Color: Assorted Color
Material: Microfiber
Dimension (Mop Head Area): 37.5 x 10cm (14.8" x 3.9")
Features:
Microfiber Refill: Works great dam or dry.
Damp: Removes grease, dirt, and scuff markes.
Dry: Attracts and retain dust, fluff and hair.
Compatible for Liao Flat Mop A130064.
Click here for Compatible Flat Mop
We Also Recommend