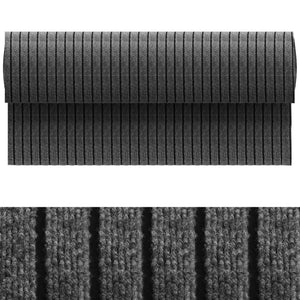 Floor Mat (1.2 x 15m)
SKU:
53373
POLYESTER 
Model no: HL-6484
Brand: MR. HUOLANG
ALU: 6957090064853
Size: 1.2X15M
Color: GREY
Mr. Huolang - Floor Mat
Non-Slip Floor Mat
Brand: Mr. Huolang
Model: HL-6484
Color: Grey
Size: 1.2 x 15 meter 
Width: 1.2m
Length: 15m
Material: Polyester
Features:
Floor mat with area of ​​(1.2 x 15meter).
High Quality & Excellent Durability.
Can be placed in Indoor and Outdoor Entrance.
Large Floor mat size so you can cut to use according to your needs.
This non-slip door mat is an excellent solution for high traffic entrance.
We Also Recommend