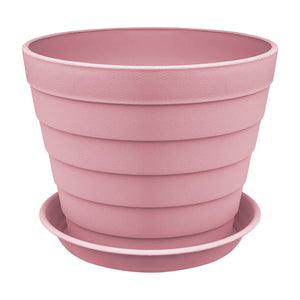 Plant Pot (Ø24 x 20cm)
SKU:
45118
PLASTIC ROUND
Model no: HL-2043
Brand: MR HUOLANG
ALU: 6957090020439
Size: 23.5X20CM
Color: ASST
Mr. Huolang – Plant Pot
Brand: MR. HUOLANG
Model: HL-2043
Color: Assorted Color
Material: Plastic
Shape: Round
Dimension (Dia x Height): Dia 23.5 X H 20CM
Features:
Decorate your home with plants combined with a plant pot to suit your style.
Perfect for bringing natural greenery and bright style to your indoor and outdoor spaces.
Made of durable plastic material, environmentally friendly and beautiful.
We Also Recommend