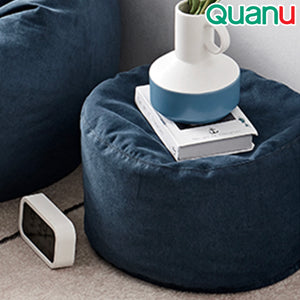 Bean Bag Stool
SKU:
47304
FABRIC
Brand: QUANU
ALU: 21651
Color: DARK BLUE 

Quanu - Bean Bag Stool
Brand: Quanu
Color: Dark Blue
Material: Fabric
Dimension (Dia. x H): 44 x 29cm (17.3" x 11.4")
Features:
Removable Cover.
The Stool molds to your shape, offering a high level of comfort.
Perfect for putting your feet up after a long day, it can also be used as extra seating.
We Also Recommend