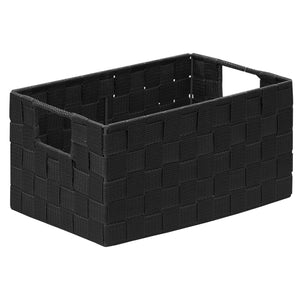 Storage Basket
SKU:
47558
30 X 20 X 16CM (NYLON WOVEN)
Model no: US0303C
Brand: UBL
ALU: 9333527193889
Color: ASST
UBL – Storage Basket
Woven Basket
Brand: UBL
Model: US0303C
Color: Assorted Color
Material: Nylon Woven
Dimension (W x D x H): 30 x 20 x 16cm (11.8" x 7.9" x 6.3")
Features:
Easy to transport and carry.
The knit basket has bright color and high-end design.
Suitable to store different items in the living room, bedroom, office etc…
Woven nylon stripes secured to a metal frame to maintain shape over time.
We Also Recommend