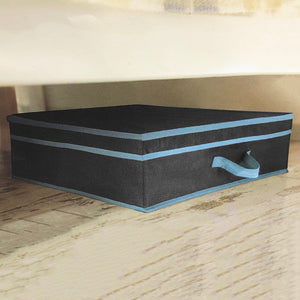 Storage Box (Underbed)
SKU:
49104
NON-WOVEN 
Model no: US1518
Brand: UBL
ALU: 9333527462879
Color: BLACK
UBL – Storage Box
Underbed Storage Box
Brand: UBL
Model: US1518
Color: Black
Material: Non-Woven Fabric
Dimension (W x D x H): 58 x 38 x 15cm (22.8" x 15" x 5.9")
Features:
Foldable.
Dust-proof.
Re-usable.
Easy to use.
Perfect for comforters, blankets, clothes, quilts, pillows, sweaters and other items in your closet, wardrobe or under bed.
We Also Recommend