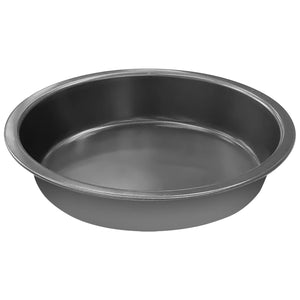 Baking Pan (Ø20cm)
SKU:
51883
NON-STICK
Model no: KC0485
Brand: UBL
ALU: 9333527686107
Color: DARK GREY

UBL – Baking Pan
Non-Stick
Brand: UBL
Model: KC0485
Color: Grey
Material: Steel
Inner Dimension (Dia.): 20cm (7.9")
Overall Dimension (W x D x H): 22.5 x 3cm (8.9" x 1.2")
Features:
Safe carbon steel material in food processing.
Easy to clean and clean, can be used in ovens, refrigerators, dishwashers.
UBL round non-stick baking mold is the ideal baking mold for making sweet cakes and pies.
Suitable for making various types of round baked goods according to your preferences.
The tray has a smooth surface, absolutely non-stick. Make sure to bring you the most delicious and beautiful baked pies.
We Also Recommend