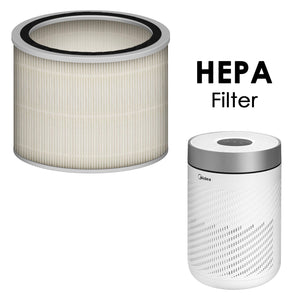 Air Filter (HEPA Filter)
SKU:
52279
AIR PURIFIER FILTER
Model no: KJ250G-Z42
Brand: MIDEA
ALU: 23937

Midea – Air Purifier Filter
Replacement Air Filter
Brand: Midea
Model: KJ250G-Z42
Filter Type: HEPA Filter (Air filter made of HEPA filter layer which is able to keep the room clean.)
Compatible for: Air Purifier - KJ250G-Z42
Dimension (Dia. X H): 30 x 15cm (6" x 11.8")
Note: Compatible for Air Purifier (KJ250G-Z42) Only.
We Also Recommend