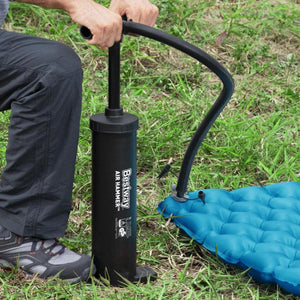 Air Pump (3.5L)
SKU:
48705
INFLATION PUMP 
Model no: 62030
Brand: BESTWAY
ALU: 6942138917925
Color: ASST
Size: 48CM

Bestway – Air Pump
Air Hammer
Brand: Bestway
Model: 62030
Size (Height): 48cm (19")
Color: Assorted Color
Grip type: T-Type Grip
Stroke Volume: 3.5 L/cycle
Features:
Flexible hose.
Designed to provide maximum airflow.
Quickly inflates with the up and down stroke.
3 valve adaptors to fit nearly every inflation valve.
Quickly inflates or deflates with the up and down stroke.
We Also Recommend