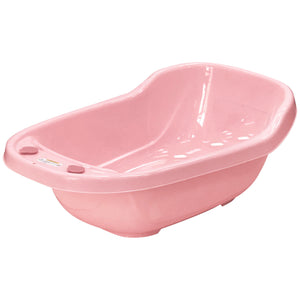 Baby Bathtub
SKU:
47502
PLASTIC
Model no: 0412
Brand: CHAHUA
ALU: 692148900265
Color: ASST
Chahua – Baby Bathtub
Brand: Chahua
Model: 0412
Color: Assorted Color
Material: PP + PVC Plastic
Overall Dimension (W x D x H): 78 x 50 x 27cm (30.7" x 19.7" x 10.6")
Features:
Drain plug for easy draining and clean up.
Keeps baby warm and safe during bath time.
The edges are curve and safe, so no one gets hurt.
It's easy to move and place where you want it and it sits securely while your baby discovers the water.
We Also Recommend