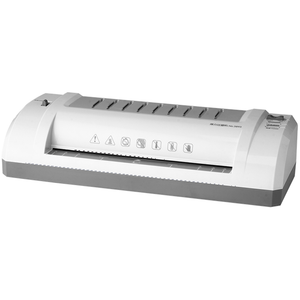 Laminator (A4)
SKU:
43455
80 - 175 MICRONS 
Model no: 3893
Brand: DELI
ALU: 6921734938930
Size: A4
Color: GREY
Deli – Laminator
Brand: Deli
Model no: 3893
Color: Grey
Pre-heat time: 3~5 min
Laminating Width: A4
Laminating speed: 300mm/min  
Maximum laminating thickness: ≤0.6mm
Dimension of Product: 365 X 145 X 90mm 
Features:
Suitable for 80 - 175 mic.
Film entrance with scale: Easy to measure the documents size and use correct film size to laminating.
Porous cooling: 13 holes keep machine cooling, prevent machine to be hot after long time working.
Non-slip mat, stable use: With non-slip mat on laminator bottom, increase friction with the desktop, keep operation stable.
We Also Recommend