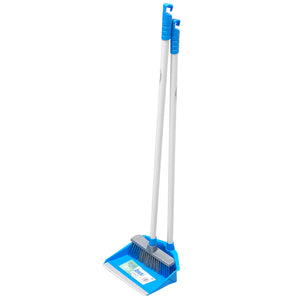 Dustpan with Broom
SKU:
43320
HANDLE WITH BROOM 
Model no: BB0168
Brand: UBL
ALU: 9333527490483
Color: ASST
UBL – Dustpan
With Broom
Brand: UBL
Model: BB0168
Color: Assorted Color
Material: Steel + Plastic
Broom Head size: 20cm
Bristle: Soft PP
Features:
Steel Handle with hanger hole.
Works great indoor and outdoor.
Stands upright for comfortable sweeping.
Broom is designed for daily in-home sweeping jobs.
Long-handled brooms and scavengers with modern designs easily clean dirt.
We Also Recommend