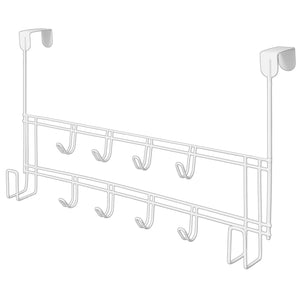 Hook
SKU:
43324
RACK OVER-DOOR (10 HOOKS)
Model no: BL0053
Brand: UBL
ALU: 9333527016621
Color: WHITE
UBL – Hook
Over-Door Hook Rack
Brand: UBL
Model: BL0053
Color: White
Material: Metal
Number of hooks: 10 hooks
Hanging Depth: 5cm (2-inch)
Dimension (W x H): 39 x 24cm (15.4" x 9.4")
Features:
Durable.
Easy to hang.
Help your living space become more tidy and tidy.
UBL multi-function hanging bar with white painted metal core, solid, sturdy, durable hanging rod.
The bar is like a hook, easy to hang on the door, window, no need to close or drill the wall to hang.
The compact, lightweight design includes 10 hooks for you to be able to talk to your clothes, hats, and other household items.
We Also Recommend