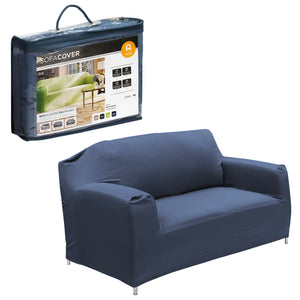 Sofa Cover (for 2-Seater)
SKU:
50939
POLYESTER 
Model no: MS2202
Brand: A-VALUE
ALU: 117007
Color: BLUE
A-Value – Sofa Cover
For 2-Seater
Brand: A-Value
Model: MS2202
Color: Blue
Extendable Size: 115 to 180cm
Material: 97% Polyester + 3% Spandex
Features:
Solid and Durable.
Machine Washable.
With Anti-stain treatment.
Extendable from 115 to 180cm.
Adaptable to most parts of sofas and armchairs.
We Also Recommend