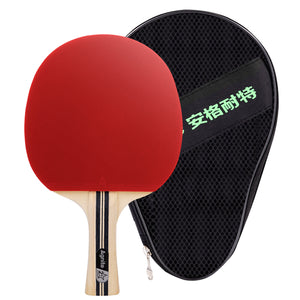 Table Tennis Racket
SKU:
52627
2 STAR LEVEL
Model no: F2318
Brand: AGNITE
ALU: 6970914824778
Color: ASST
Agnite – Table Tennis Racket
2-star level
Brand: Agnite
Model: F2318
Color: Red
Particle Shape: Double-sided reverse adhesive
Material: Rubber + Wood
Thickness: 2.3cm
Dimension (W x H): 15 x 25cm (5.9" x 9.8")
Features:
Horizontal Shot.
7-layer base plate.
Includes Free Racket bag.
Suitable for a variety of play.
Double-sided anti-adhesive.
Bottom high elastic sponge.
Flexible, powerful and easy to use.
We Also Recommend