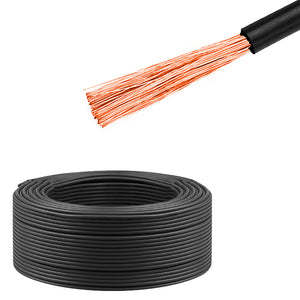 Electrical Cable (300 ft.)
SKU:
44347
SINGLE CORE (2.5MM)
Brand: ASTERS
ALU: 111604
Color: BLACK
Size: 300FT
Asters – Electrical Cable
Single Core Cable
Brand: Asters
Color: Black
No. of Core: Single Core
Insulation Material: PVC
Conductor Material: Copper
Conductor size: 2.5mm2
Length of Cable: 100m / 300 Feet (per Roll)
Voltage Rate: 450/750V
Features:
1-core cable flexible wire-flame retardant.
100% pure copper.
2.5mm2 single phase.
CE Standard.
RoHS Compliant.
We Also Recommend