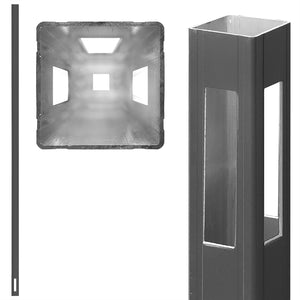 Junction Post (4 ft.)
SKU:
42607
3 WAY
Brand: BNF
ALU: 9549
Size: 4 FEET
Color: DARK GREY
BNF – Junction Post
"T" Junction Post
Brand: BNF
Color: Dark Grey
Length Size: 120cm (3'11")
Thickness: 3cm
Material: Metal
Features:
Details:
It can be used in conjunction with BNF Office Partitions.
T-Post is a 3 way connector. It connects only 3 partitions to form
This connector is made with high quality steel to make the panels sturdy and durable.
This is a metal posts to partition wall systems, which will divide and organize private work areas, giving you the privacy you need while letting you communicate and collaborate with your colleagues as you desire.
This Junction Post requires Partition Connector (Sold Separately) to connect with BNF partitions.
Note: BNF Office Partition & Accessories (Sold Separately)
Click here - BNF Office Partitions
We Also Recommend