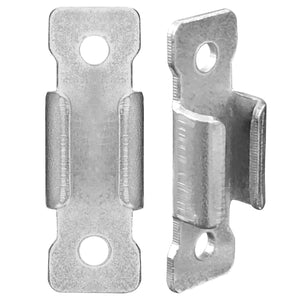 Partition Connector
SKU:
42620
METAL BRACKET + 2 SCREWS
Brand: BNF
ALU: 9562
Color: SILVER
BNF – Metal Partition Connector
Brand: BNF
Color: Silver
Material: Metal
Diameter Hole: 5mm
Details:  
It is used for attaching to the Junction Post to connect with Panels.
It enables you to connect panels to form an L-Shape, + Shape or T-Shape configuration.
It includes 2 Screws.
It can only be used in conjunction with BNF Junction Post.
Click here for BNF Office Partitions & Accessories
We Also Recommend