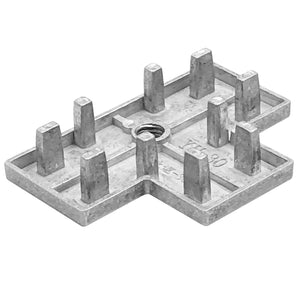 T Shape Bracket
SKU:
42623
BASE CONNECTOR
Brand: BNF
ALU: 9565
Color: SILVER
BNF – T Shape Bracket
Brand: BNF
Color: Silver
Material: Metal
Diameter Hole: 7mm
Features:
T-Shape Connector is a 3 way connector. It connects only 3 Partitions to form.
T Shaped Bracket enables Partitions to create 3 private spaces of 90 degree corner.

It can only be used in conjunction with BNF Junctions Posts.
Click here for BNF Office Partitions & Accessories
We Also Recommend