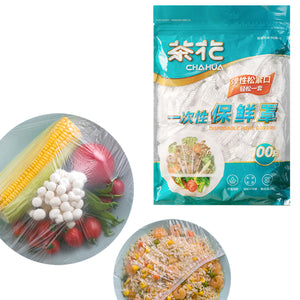 Food Cover (100 PCs)
SKU:
51627
DISPOSABLE 
Model no: 305018
Brand: CHAHUA
ALU: 6921489054565
Color: CLEAR
Chahua – Food Cover
Disposable Cover (100 pieces)
Brand: Chahua
Model: 305018
Length: 13cm (5.1") – Can be stretched to 38 - 40cm
Material: PE Plastic
Features:
It can be perfectly wrapped in a plate, round & square bowl.
Reusable bowl covers or disposable bowl covers as you choose.
For fat or heavy odor food, it is recommended as a disposable cover.
The opening of the elastic band design can cover the food in three seconds.
Made of selected PE material, it is strong and durable, and not easy to rupture.
For fruits and vegetables, they can be reused after a little washing and air drying.
We Also Recommend