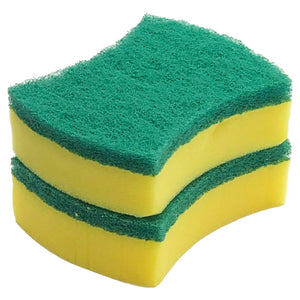 Scourer (2 PCs)
SKU:
46856
SPONGE SET
Model: 221001
Brand: CHAHUA
ALU: 6921489047901
Color: ASST
Chahua – Scourer
Sponge Scourer (2 Pieces)
Brand: Chahua
Model: 221001
Size: 10.5 x 8.5cm
Color: Assorted Color
Features:
Quickly wipes surfaces clean.
Soft texture has no damage to the surface of the article, no chip removal.
Combined with detergent, sponges can produce rich foam, and the decontamination effect is more obvious.
Works on: Kitchen, bathroom, car wash.
We Also Recommend