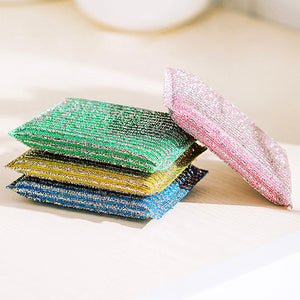 Scourer (3 PCs)
SKU:
50830
SCOURING PAD 
Model: 221004
Brand: CHAHUA
ALU: 6921489047932
Color: ASST
Chahua – Scourer
4 Pieces
Brand: Chahua
Model: 221004
Color: Assorted Color
Size (Each): 13 x 8.5 x 1.8cm (5.1" x 3.3" x 0.7")
Material: Aluminum Titanium Alloy Film, Polyurethane
Features:
It is long-last use and will not unravel or fall apart quickly.
The sponge absorbs water quickly and easy to foam richly.
Made of scratch proof materials, it will not damage the surface of wares.
We Also Recommend