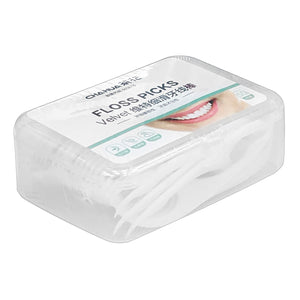 Dental Floss (50 PCs)
SKU:
46801
HIPS POLYMER THREAD
Model: G14009
Brand: CHAHUA
ALU: 6921489042692
Color: WHITE

Chahua - Dental Floss
50 Pieces
Brand: Chahua
Model: G14009
Color: White
Material: HIPS 
Features:
High molecular tooth line, fine wear resistance.
Wide anti-slip handle, pinch to get in place.
The tail tag is designed for ease of use.
We Also Recommend