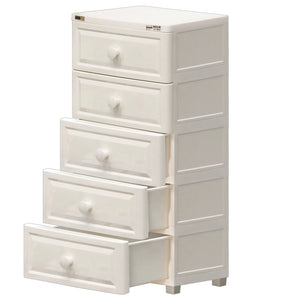 Drawer Cabinet (283L)
SKU:
47105
5 DRAWER (PLASTIC)
Model no: G-5179
Brand: CITYLIFE
ALU: 6970962735187
Color: ASST
Size: 283LTR
Citylife – Drawer Cabinet
With 5 Drawers
Brand: Citylife
Model: G-5179
Color: Assorted Color
Capacity: 283 Liter
Material: PP + ABS Plastic
Dimension (W x D x H): 60 x 40 x 11.5cm (23.6" x 15.7" x 46.3")
Features:
Signature storage cabinet in 5 tier size.
Storage cabinet comes pre-assembled.
Ultimate multi-purpose storage solution in every room of your home.
It's perfect for organizing, storing anything you need in handy.
We Also Recommend