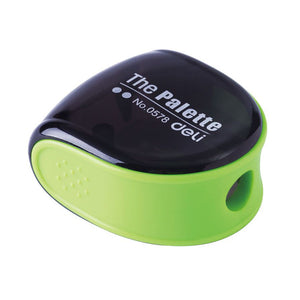 Sharpener
SKU:
39826
1 HOLE
Model no: 0578
Brand: DELI 
ALU: 6921734905789
Color: ASST
Deli - Sharpener
1 Hole
Brand: Deli
Model: No: 0578
Color: Assorted Color
Material: Plastic + Steel
Features:
Vivid color pencil sharpener.
Suitable for school home office use etc.
Resistance to the scratches, drops, and bumps of everyday use
This handy sharpener easily fits into your desk drawer, pocket, or bag.
Removable Cover The removable cover makes it easy to empty shavings from the sharpener without making a mess.
We Also Recommend