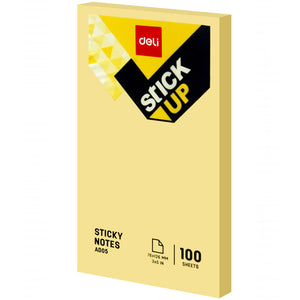 Sticky Note
SKU:
40392
100 SHEETS
Model no: A00553
Brand: DELI
ALU: 6921734942586
Size: 76X126MM
Color: YELLOW
Deli - Sticky Notes
Brand: Deli
Model: A00553
Color: Yellow
Size: 76 X 126 mm / 3" X 5"
Features:
100 Sheets
Stick well on many surfaces.
Easy-to-remove pastel notes.
Repositionable.
Convenient to record and share ideas with others.
We Also Recommend