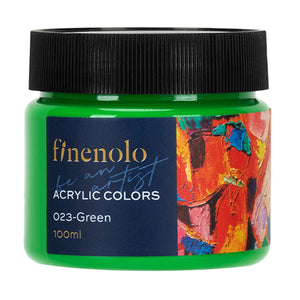 100ml Poster Color Bottle (Green)
SKU:
52967
ACRYLIC COLOR 
Model no: C17-GN
Brand: DELI
ALU: 6975239284801
Size: 100ML
Color: GREEN
Deli – Poster Color Bottle
Finenolo - Acrylic Paint
Brand: Deli
Model: C17-GN
Color: Green
Capacity: 100ml
Product Dimension (Dia. x H): 55 x 55mm (2.2" x 2.2")
Features:
Soft texture, easy to color.
Transparent barrel 100ml capacity.
High color saturation and high tinting strength.
Good coverage, can mix and stack colors freely.
Thick, delicate texture for repeated color overlays.
A variety of uses for upper painting, stone painting, clothes painting, bamboo decoration.
We Also Recommend