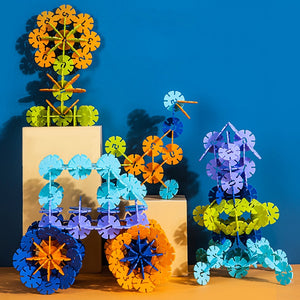 Educational Toy (100 PCs)
SKU:
48154
CREATIVE FLAKES  
Model no: 74552
Brand: DELI
ALU: 6921734919625
Color: ASST
Deli – Educational Toy
Creative Flakes
Brand: Deli
Model: No: 74552
Color: Assorted Color
No. of Pieces: 100 Pieces
Suitable for: 3+ Year old kids
Material: PP Plastic
Flake Size (Each): Ø4.3cm
Box Dimension (W x D x H): 20 x 15 x 6cm
Features:
Educational aids.
Helps to concentrate.
Suitable for children aged +3 older.
Arouse childrens cognition, hand-eye coordination, and concentration.
We Also Recommend