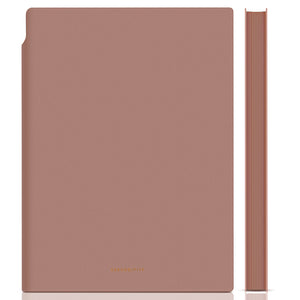 Notebook, 112 Sheets (A5)
SKU:
48211
SINGLE RULED 
Model no: 22290
Brand: DELI
ALU: 6935205350534
Size: A5
Color: BROWN
Deli – Notebook
PU Leather
Brand: Deli
Model: 22290
Color: Brown
Size: A5
Number of Sheets: 112 Sheets
Number of Lines per Sheet: 23 Lines
Material (Cover): PU Leather
Features:  
Easy to split.
Pocket design.
Delicate skin feel.
Pen Holder Design.
Monochrome Edging.
5 Layers Cover Material.
Black bookmarks, easy to find quickly.
PU leather material Waterproof and durable to use.
You can use as journal book, records book, business book.
Helps you take notes and write down the memo when it necessary.
We Also Recommend