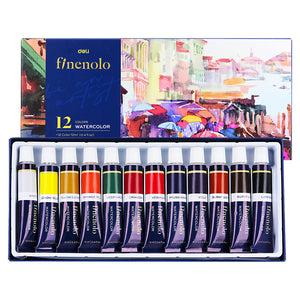 Water Color Tube Set (12 Colors)
SKU:
52980
12 COLORS
Model no: C19-12
Brand: DELI
ALU: 6941798429205
Color: ASST
Deli – Watercolor Tube Set
Finenolo
Brand: Deli
Model: C19-12
Color: 12 Colors
Tube Capacity (each): 12ml (0.4 fl oz)
Features:
12 Colors 12ml (0.4 fl oz).
Vibrant and Enduring colors.
Smooth and delicate strokes, even color.
We Also Recommend