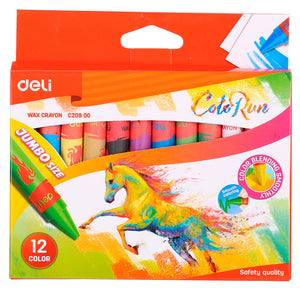 Crayon Set (12 PCs)
SKU:
45935
12 COLORS (WAX CRAYONS JUMBO)
Model no: C20900
Brand: DELI
ALU: 6921734945518
Color: ASST
Deli – Crayon Set
12 Colors
Brand: Deli
Model: C20900
Color: Assorted Color
Tube Design: Round
Number of Colors: 12 Colors
Material: Wax
Features:
Body wax cylindrical round, small to fit the handle of the baby.
Bright colors in accordance with artistic standards.
Smooth, less dust.
Color coverage and color fastness.
Completely non-toxic, safe for your baby.
We Also Recommend