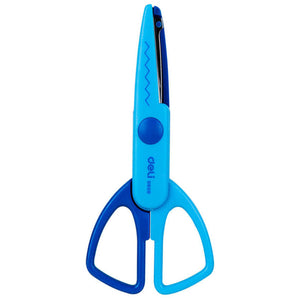 Scissor (5")
SKU:
46006
PLASTIC 
Model no: D600 01
Brand: DELI 
ALU: 6935805308768
Size: 13.6CM
Color: ASST
Deli - Scissor
Brand: Deli
Model: D600 01
Size: 13.6cm (5.1")
Color: Assorted Color
Material (Blade): Stainless Steel
Material (Handle): ABS Plastic
Features:
Innovative grip design.
Plastic seal cover on blade, a double check for safety.
Stainless steel blade with high hardness to make a better cutting.
Creative curve shape with a wonderful using experience.
We Also Recommend