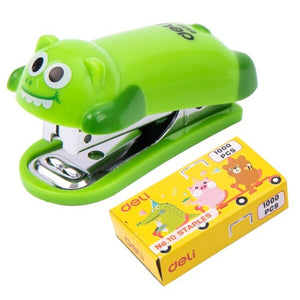 Desktop Stapler
SKU:
48145
MINI (15 SHEETS) 
Model no: 452
Brand: DELI
ALU: 6921734904522
Color: ASST
Deli – Desktop Stapler
Mini Stapler with Staples
Brand: Deli
Model: No: 452
Color: Assorted Color
Sheet Stapling Capacity: 15 Sheets
Fit for Staples: No.10
Material: Plastic + Metal
Features:
Strong and durable
Mini size for portability.
Integrated Staple Remover. 
No.10 Staples (1000pcs/Box) Included.
Designed with a very attractive, and easy to use.
We Also Recommend