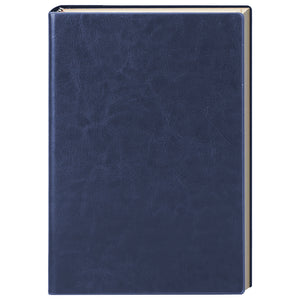 Notebook, 160 Sheets (A5)
SKU:
52854
SQUARE RULED 
Model no: 3186
Brand: DELI
ALU: 6921734931863
Size: A5
Color: BLUE
Deli – Notebook
Brand: Deli
Model: 3186
Color: Blue
Size: A5
Number of Sheets: 160 Sheets (70g)
Number of Lines per Sheet: 22 Lines
Material (Cover): PU Leather
Features:  
70g of beige paper.
Bookmark Ribbon Design, easy to find quickly.
You can use as journal book, records book, business book.
Helps you take notes and write down the memo when it necessary.
We Also Recommend