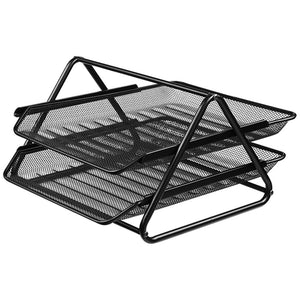 Document Tray
SKU:
39734
2-TIER 
Model no: 9183
Brand: DELI
ALU: 6921734991836
Color: BLACK
Deli - Document Tray
Mesh
Brand: Deli
Model: No: 9183
Color: Black
Material: Metal
Dimension: 350 x 274 x 185mm
Features:
Desktop Accessories Ideal for the Office & Home.
Made of the metal material. It is solid and durable.
Breathable metal mesh surface is not easy to accumulate dust.
With 2 stable layers, very convenient to sort.
It is portable and makes your desk tidy.
We Also Recommend