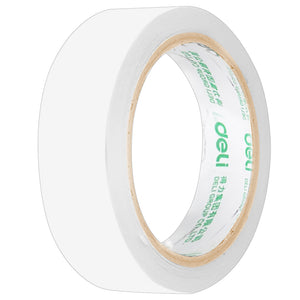 Double Sided Tape (24mm x 10y)
SKU:
39744
STRONG ADHESIVE 
Model no: 30407
Brand: DELI 
ALU: 6935205304070
Deli - Double Sided Tape
Single Roll
Brand: Deli
Model: No: 30407
Size: 24mm X 10m
Wide: 24mm
Length: 10m
Features:
A Release liner that is easy to peel.
Sponge strong stick, not easy to fall off.
Use for Home, Office, Business and School.
Able to be torn by hand so there is no need for scissors.
Double Sided Tape is great to use for photos, cards, signs and more.
We Also Recommend