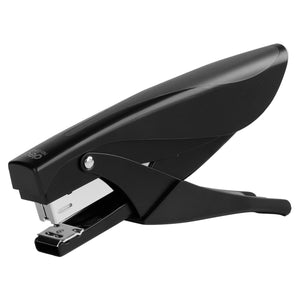 Desktop Stapler
SKU:
52691
24/6 & 26/6 (25 SHEETS)
Model no: 0349
Brand: DELI
ALU: 6921734903495
Color: BLACK
Deli – Desktop Stapler
Plier Stapler
Brand: Deli
Model: No: 0349
Color: Black
Sheet Stapling Capacity: 25 Sheets
Fit for Staples: 24/6 & 26/6
Material: Plastic + Metal
Features:
Easy to use.
Strong and durable.
Low Staples indicator.
ABS cover and all metal structure stapler ensures great durability.
Rotatable anvil model for either permanent or temporary stapling provides more flexibility when stapling documents.
We Also Recommend